BRAD CARR
Graduate of Dallas Theological Seminary (Th.M.) and has been in pastoral ministry for 25 years, most recently as the Founding Pastor of Summit Church in East Auckland, which he led for 16 years. Brad now serves on the preaching team of two churches in Auckland, and as a visiting Bible teacher, writer and consultant.
For many Christians, the Old Testament is like a large, unexplored continent. There are a few well-known stories that dot the landscape, but in between are vast swathes of stories, poems and oracles that are often left untouched and unknown. The books of 1 & 2 Kings are part of that unexplored territory, covering over 300 years of the nation of Israel's history. In these sessions, we will walk through the narrative of the Kings, introducing memorable characters, key moments, but most of all a God who is faithful to His covenant promises.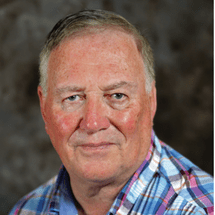 GEOFF SMITH
Church planter, pastor, teacher, lecturer & a graduate of Dallas Theological Seminary. He is currently a researcher & writer for Long Story Short.
The Doctrine of the Bible
The Bible! Always under attack in the world…frequently misunderstood in the Church. In this two-part series we try to ask and answer some of the most important questions believers will ever face. Why is the Bible important? What actually is the Bible? What makes it unique? Is the Bible a closed book, or is there more? Can we really understand the Bible? Why do so many different interpretations of the Bible exist? How did we arrive at these 66 books that make up our Bible? What about other books? Do we really need the Bible? In our search for certainty these are the kinds of questions we must ask and try to answer.